Les Mills Fitness Classes Have Come To Watertown!
Welcome to the most exciting, high-energy, effective fitness classes in Watertown! Through our variety of Les Mills classes, you can access the high-level training that Armor Up Fitness brings to the community in a dynamic atmosphere where you can stay motivated and push to the finish. Our certified Les Mills instructors will guide you through each workout, help you lose weight and build muscle, and stay fired up all the way to the finish line!
Just fill out the short form below to learn more about our Les Mills classes!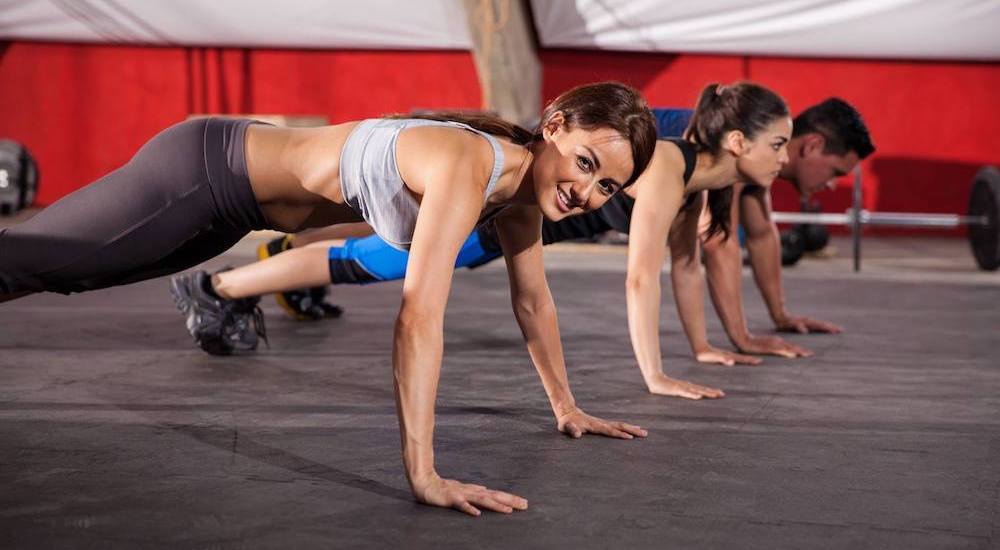 What Fitness Classes Do We Offer?
Armor Up Fitness offers a variety of Les Mills fitness classes to help you get the results you want. Whether you're here in Watertown or nearby in Sackets Harbor or Fort Drum, we're proud to be your source for high-quality fitness training. Our diverse range of fitness classes will help you choose what's right for your body, your goals, and your lifestyle, all while enjoying a fun and high-energy setting!
Just check out the variety of Les Mills classes we have on offer:
BODYPUMP™ is a barbell workout for anyone looking to get lean, toned and fit – fast. Using light to moderate weights with lots of repetition, BODYPUMP gives you a total body workout. It will burn up to 540 calories in a single session! Instructors will coach you through the scientifically proven moves and techniques pumping out encouragement, motivation, and great music – helping you achieve much more than on your own! You'll leave the class feeling challenged and motivated, ready to come back for more.
BODYCOMBAT is a high-energy martial arts-inspired workout that is totally non-contact. Punch and kick your way to fitness and burn up to 740 calories (https://www.lesmills.com/us/knowledge/fitness-research/calorie-burn/) * in a class. No experience needed. Learn moves from Karate, Taekwondo, Boxing, Muay Thai, Capoeira and Kung Fu. Release stress, have a blast and feel like a champ. Bring your best fighter attitude and leave inhibitions at the door.
LES MILLS GRIT™ STRENGTH is a 30-minute high-intensity interval training (HIIT) workout, designed to improve strength and build lean muscle. This workout uses a barbell, weight plate, and body weight exercises to blast all major muscle groups.
LES MILLS GRIT™ PLYO is a 30-minute high-intensity interval training (HIIT) plyometric-based workout, designed to make you perform like an athlete. This workout uses a bench and combines explosive jumping exercises with agility training to increase explosiveness and to build a lean and athletic body.
LES MILLS GRIT™ CARDIO is a 30-minute high-intensity interval training (HIIT) workout that improves cardiovascular fitness, increases speed and maximizes calorie burn. This workout uses a variety of bodyweight exercises and provides the challenge and intensity you need to get results fast.
CXWORX™ is focused on exercising muscles around the core, the vital ingredient for a stronger body. A stronger core makes you better at all things you do, from everyday life to your favorite sports - it's the glue that holds everything together. All the moves in CXWORX have options, so it's challenging but achievable for your own level of fitness. During the 30-minute workout trained instructors guide you through correct technique as you work with resistance tubes and weight plates, as well as body weight exercises like crunches, and hovers. You will also get into some hip, butt and lower back exercises.
BODYFLOW® is the yoga-based class that will improve your mind, your body and your life. During BODYFLOW an inspired soundtrack plays as you bend and stretch through a series of simple yoga moves and embrace elements of Tai Chi and Pilates. Breathing control is a part of all the exercises, and instructors will always provide options for those just getting started. You'll strengthen your entire body and leave the class feeling calm and centered.
Get Started With Our Fitness Classes at Armor Up Fitness Today!
If you're looking for a clean, energetic environment where you can train with confidence, Armor Up Fitness is here to provide certified trainers, a modern facility, and a fantastic community. We are proud to offer the widest range of effective fitness classes in the Watertown area, and we can't wait to meet you!
Just fill out the short form below to get started with one of our exciting fitness classes!